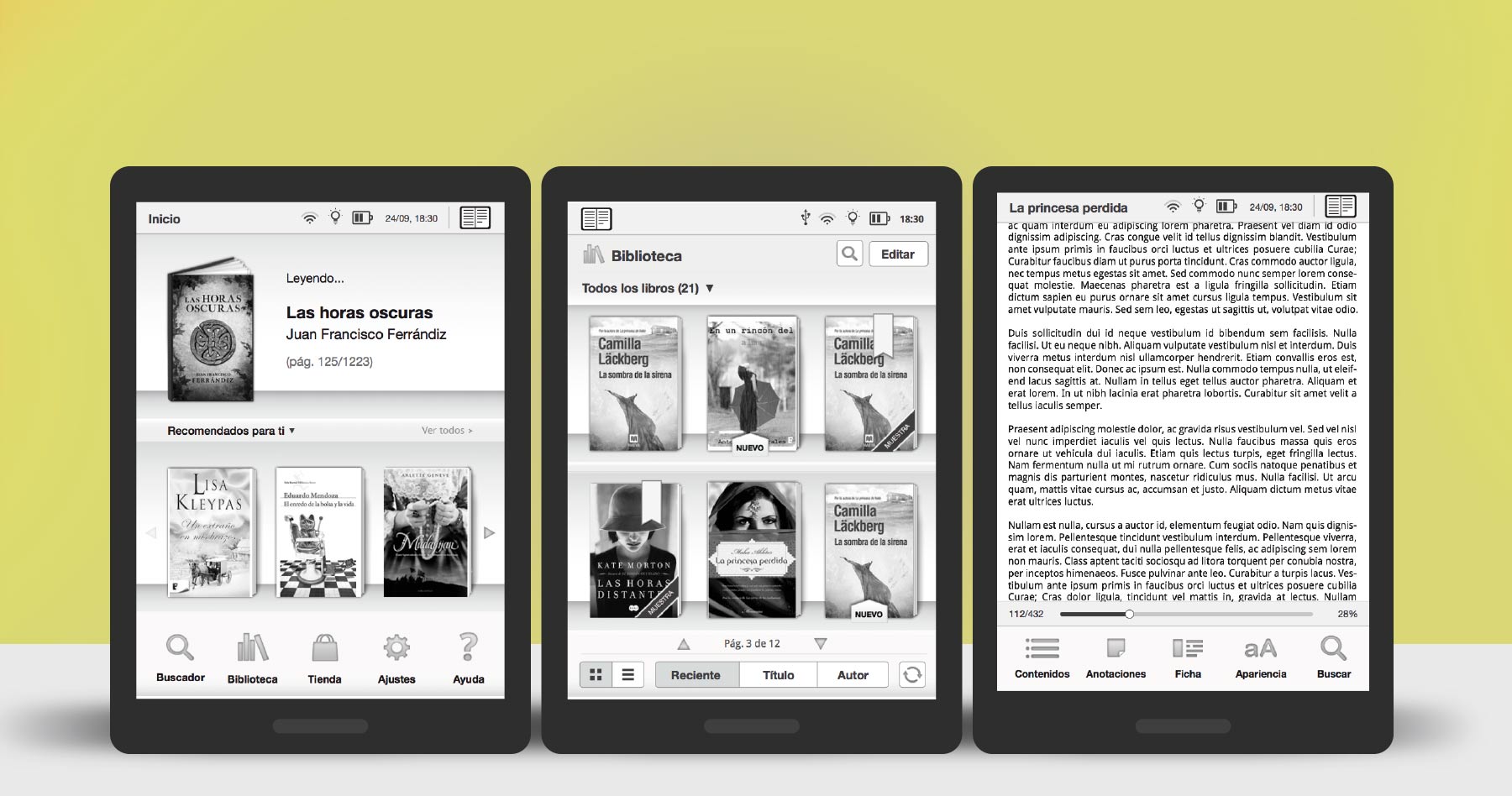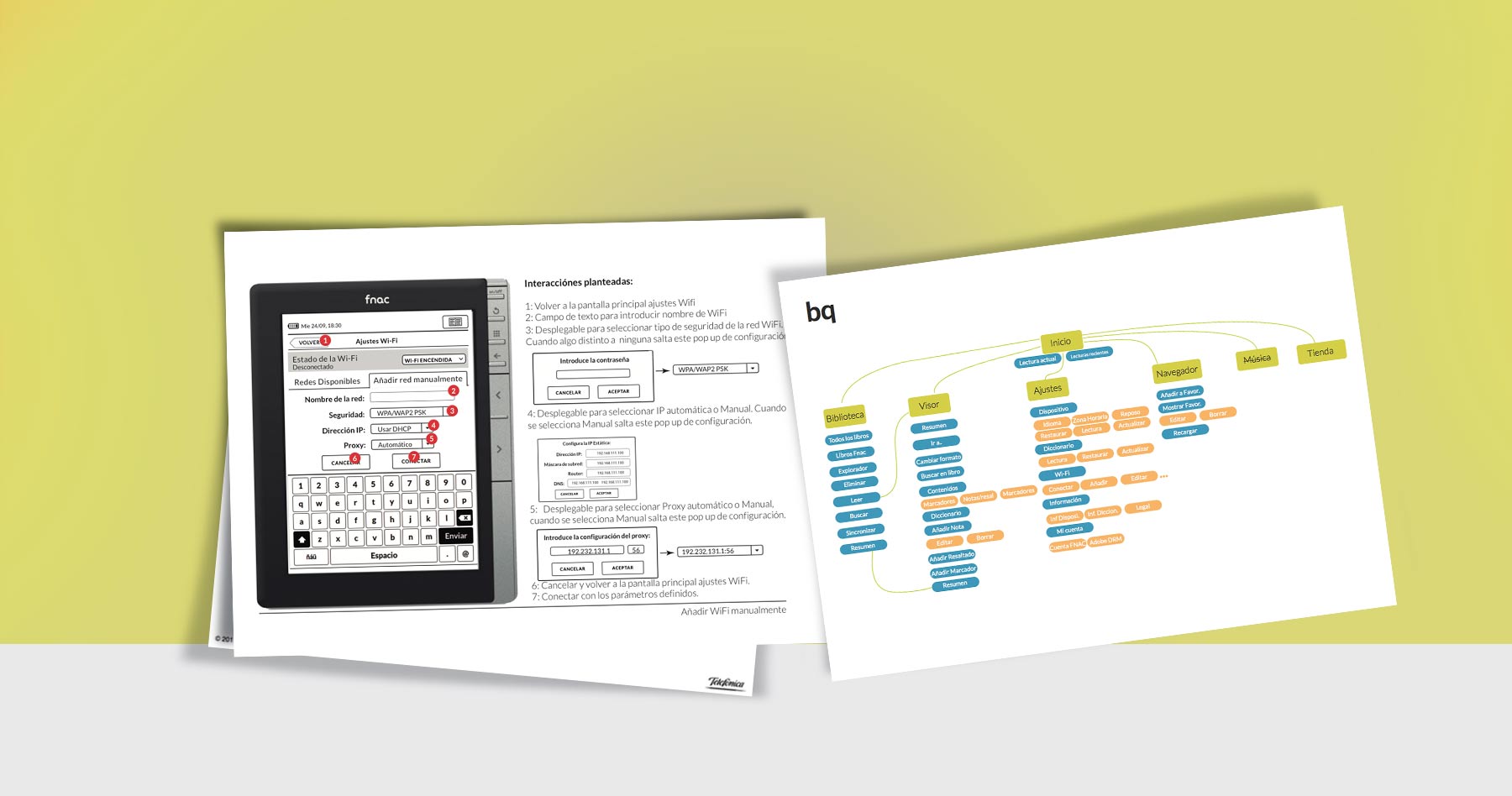 BQ e-reader
Lead UX, Research, IxD, UI, FrontEnd dev in QT
I worked with BQ to improve the UX in the user interface of the branded reading device. They had launched 2 projects with FNAC and Casa del libro, but the result of user testing was not very good when usability was tested.
As BQ wants to develop a new device in terms of hardware, we take the opportunity to update the user interface. Evolving it to a more useful and accessible. One of the biggest challenges was the limitations of an electronic ink screen. As a designer, I'm not used to the fact that when you change the screen, the above can be seen in a phantom effect. And you can not upgrade as you want, as that would create a device performance issue.
So with all these challenges, and since I have never faced a project of this type, I started to study, investigate users to achieve the best possible solution.