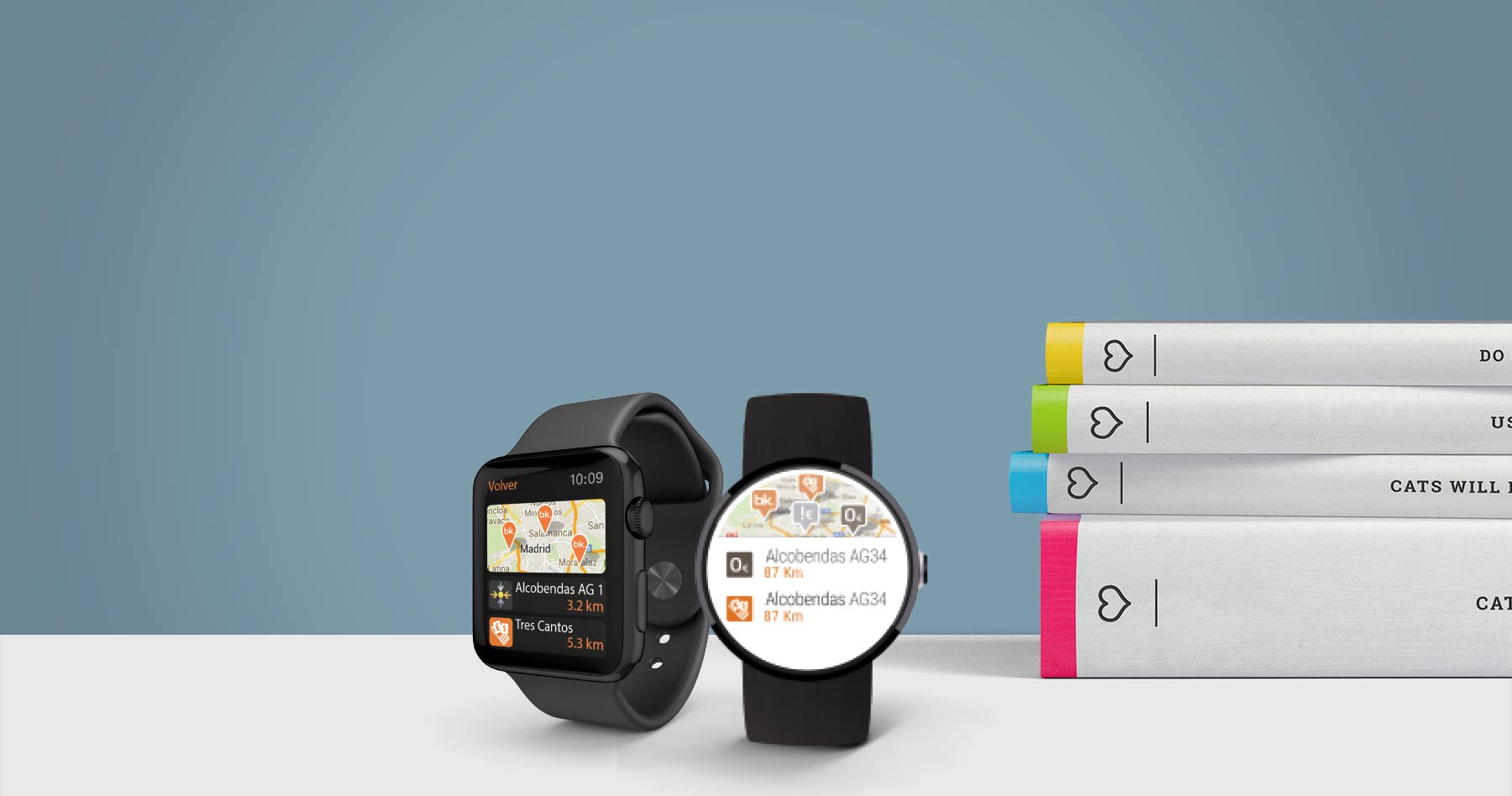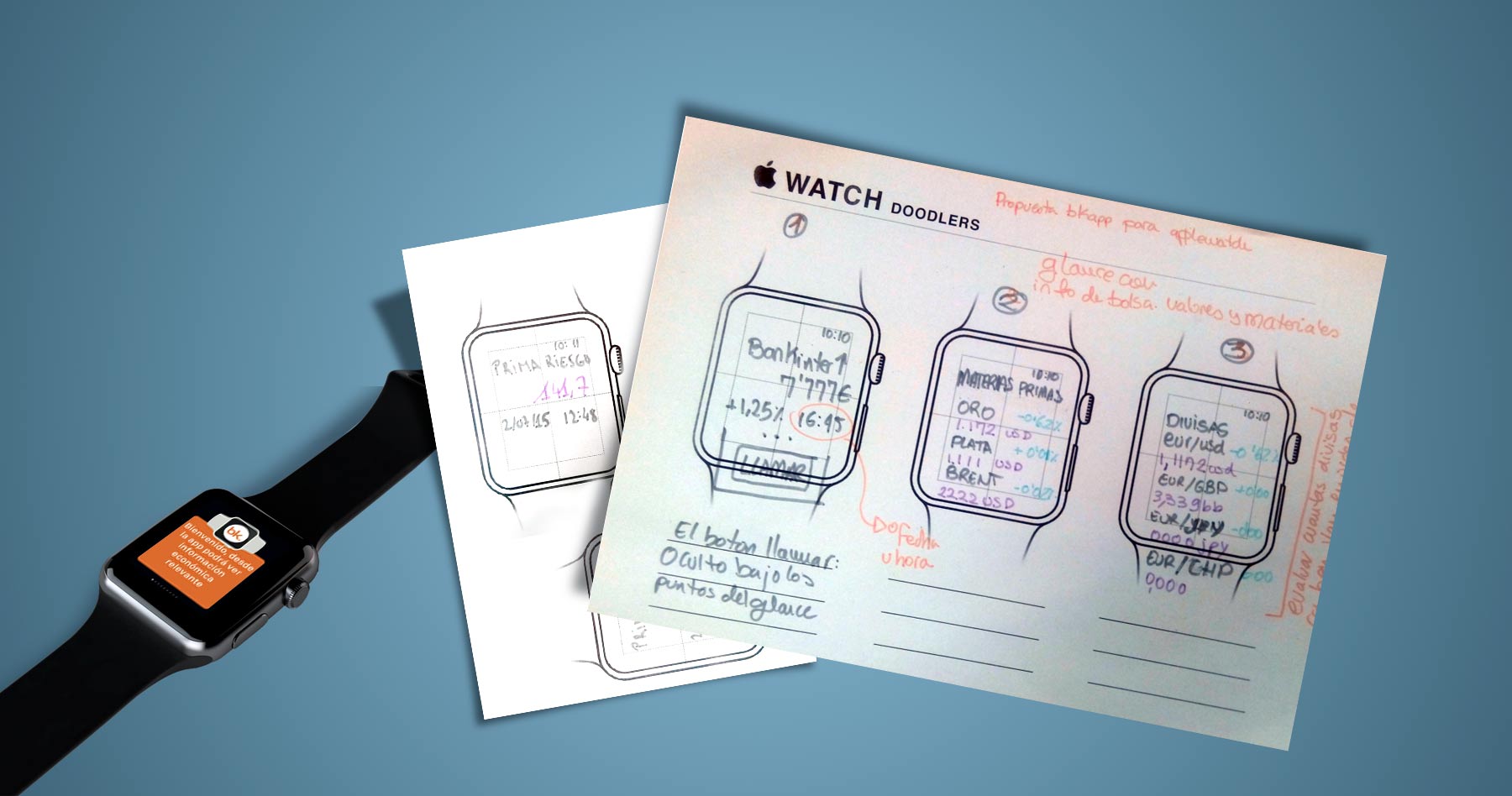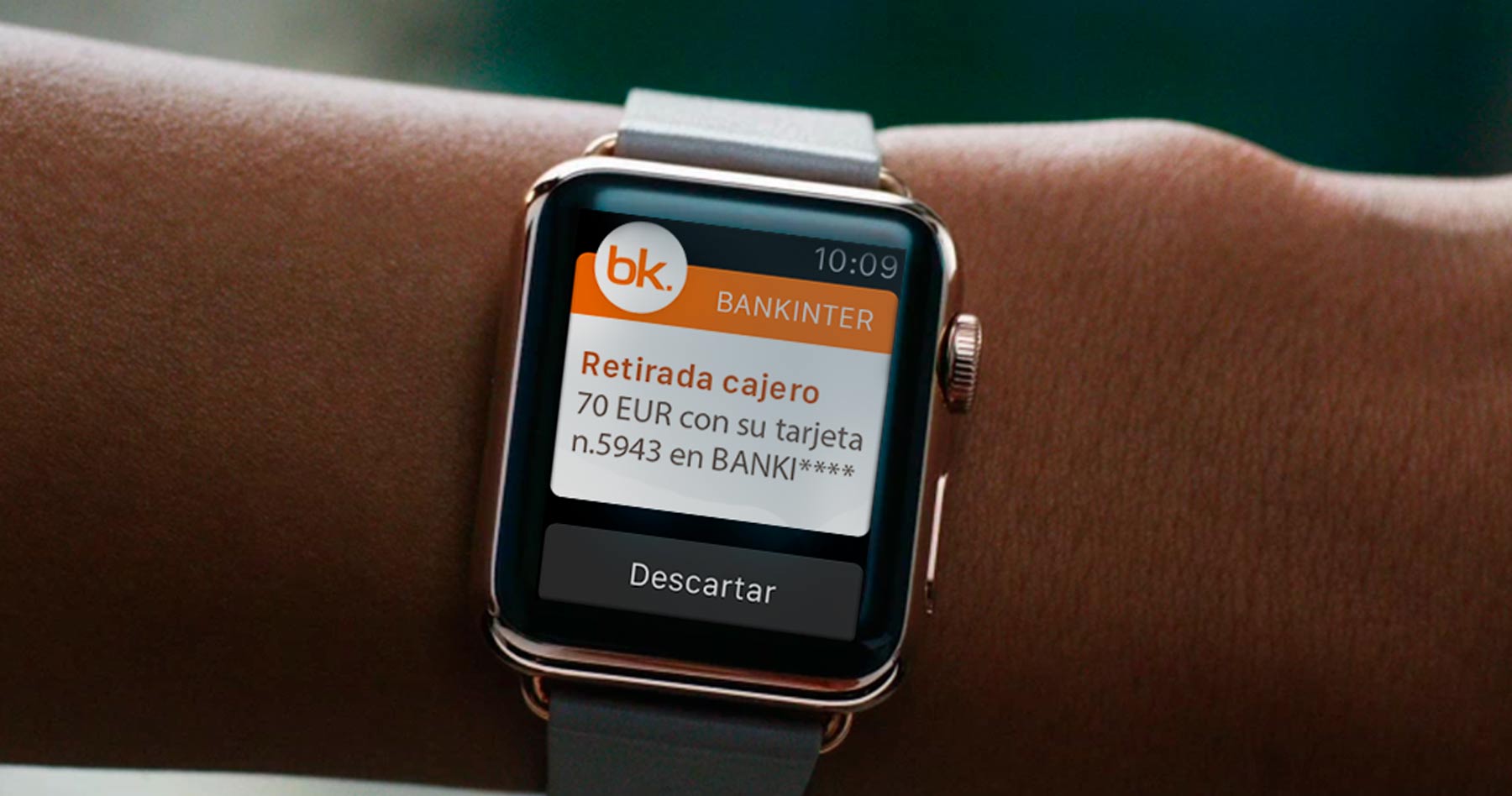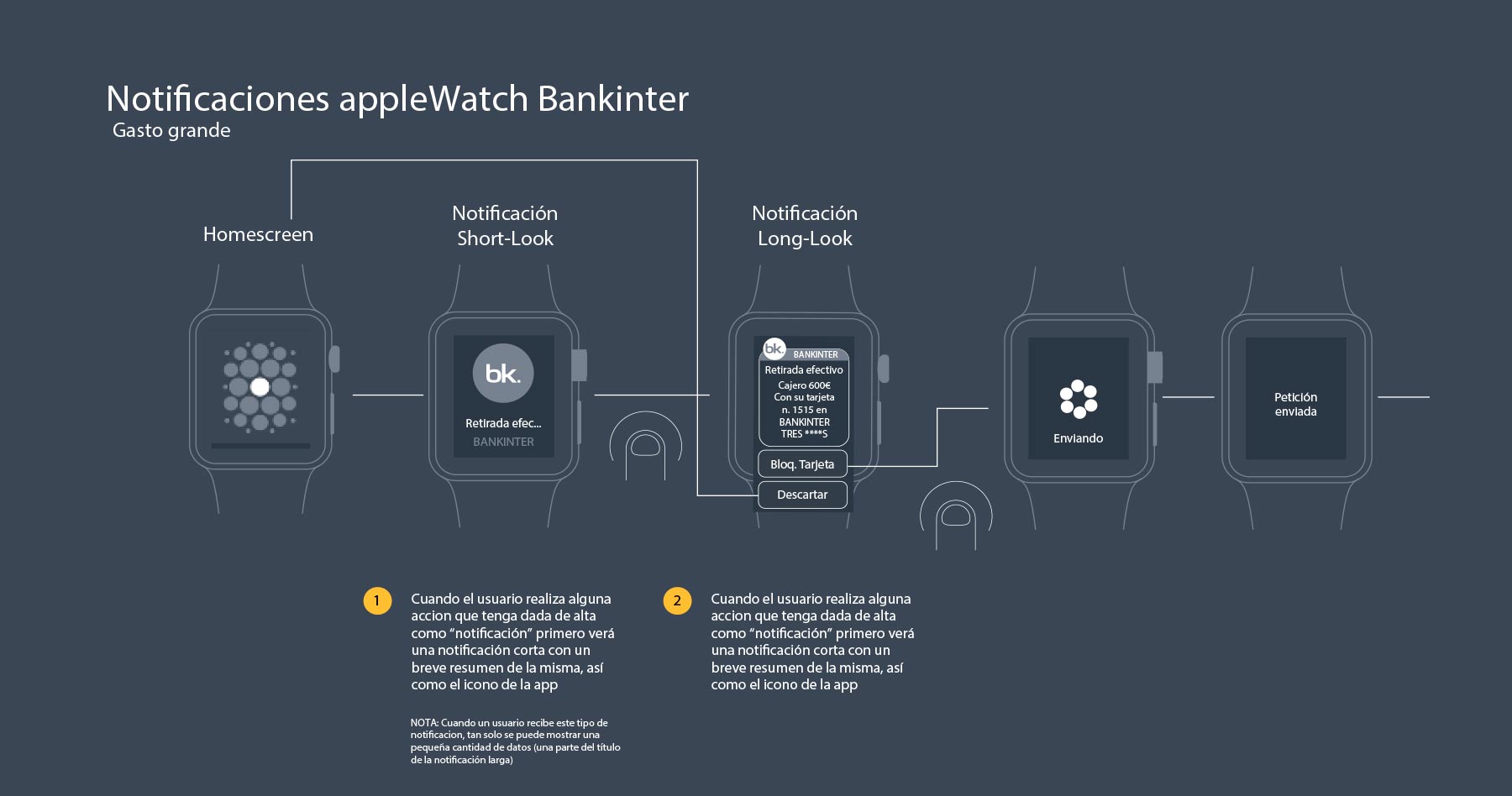 Bankinter Smart watch apps
Research, Service design, UI, IxD
Bankiner was the first Spanish bank to launch an app for Apple watch. We based it on the one we have developed for android wear
After a lot of internal meetings we decided to create a branch locator, and the possibility to cancel credit card charges from your device. But before that, I did a bunch of different prototypes to help the managing team to choose what they wanted.
When the leader of the strategy and transformation area at Bankinter came to ask us to be the first Spanish bank to develop an application for Apple Watch, we accept it but without any knowledge of how this device will work.
It had not yet hit the market and I could only get an idea of how it would work by watching YouTube videos and reading the guidelines that Apple had posted.