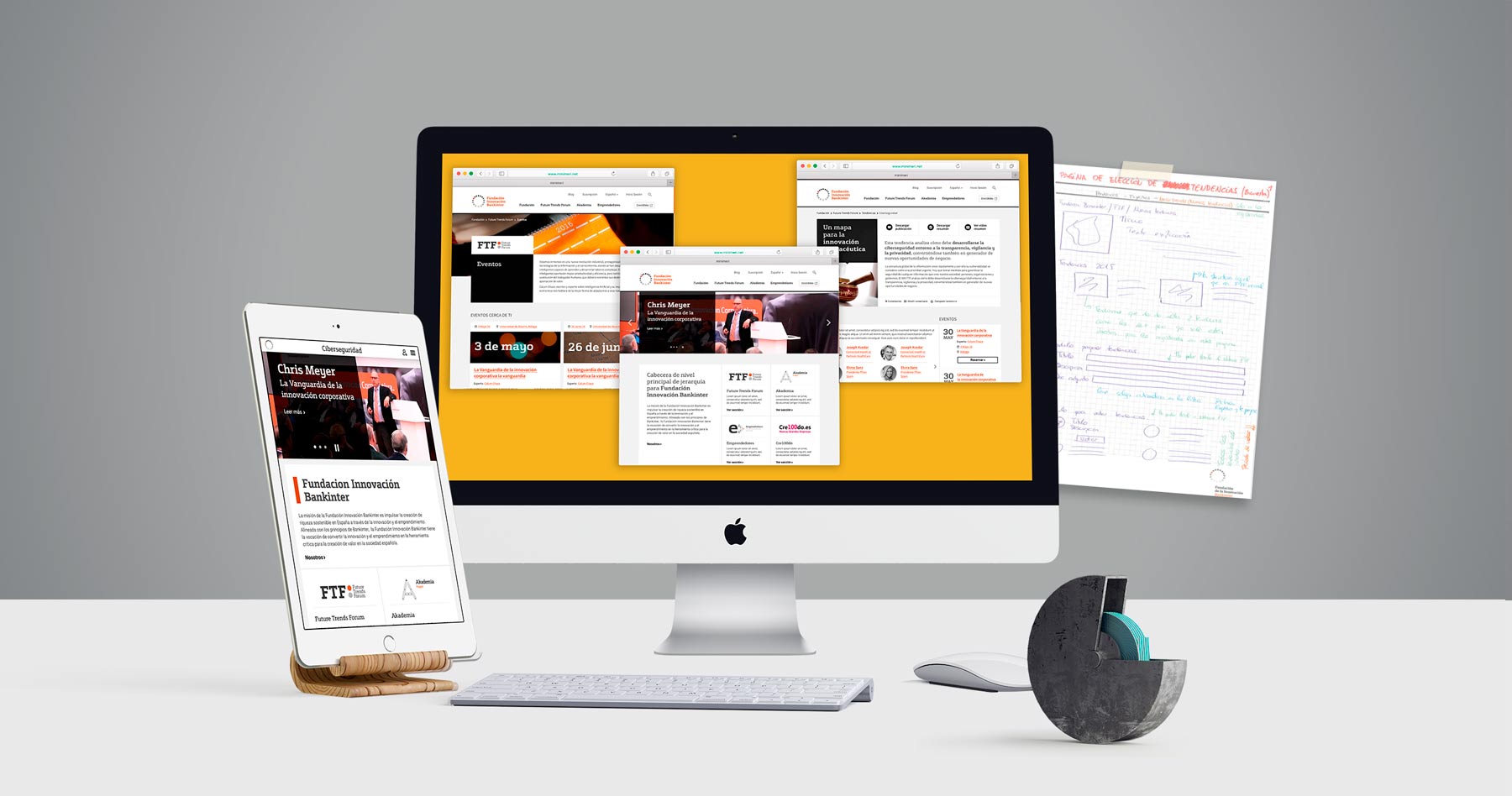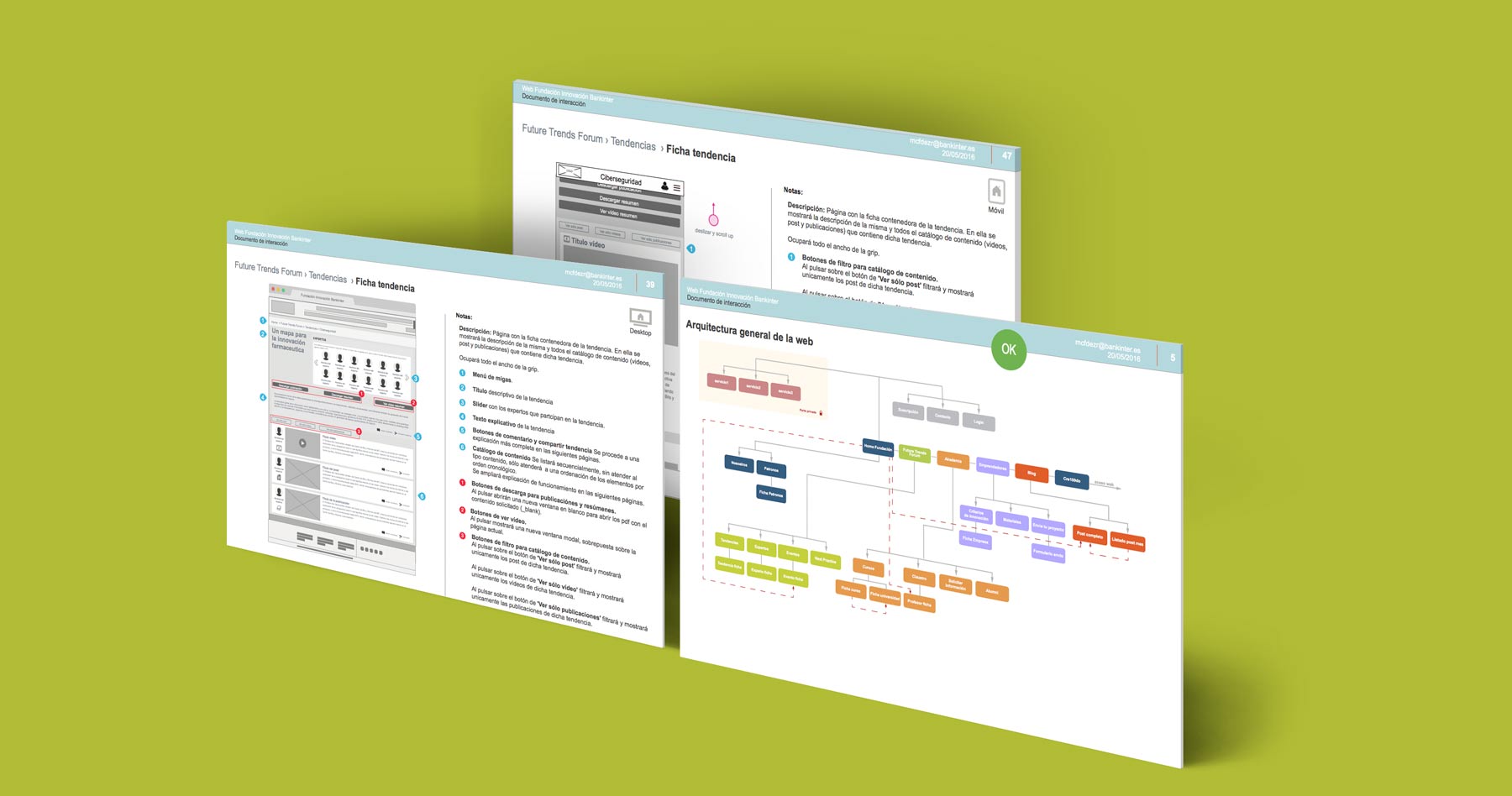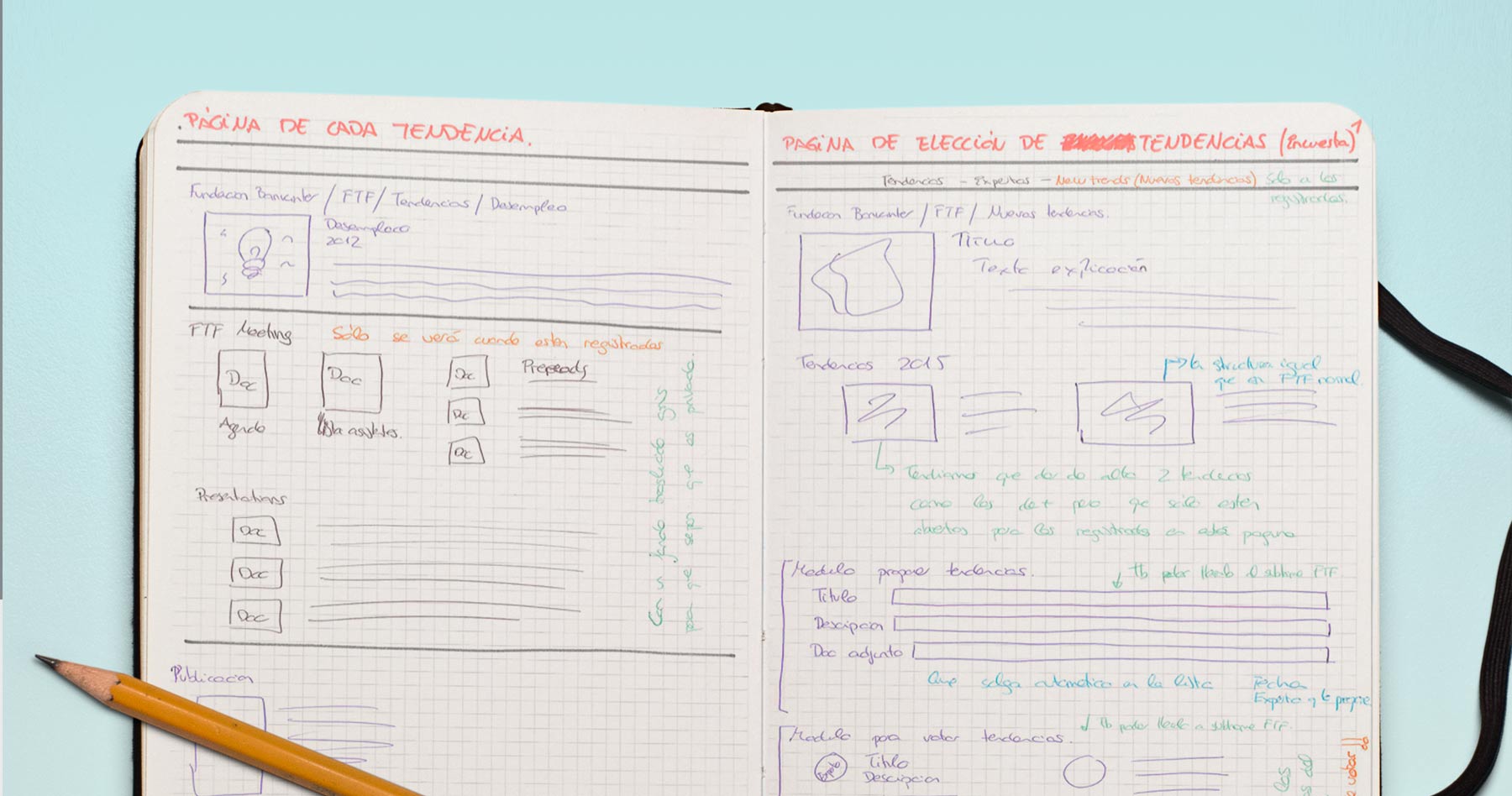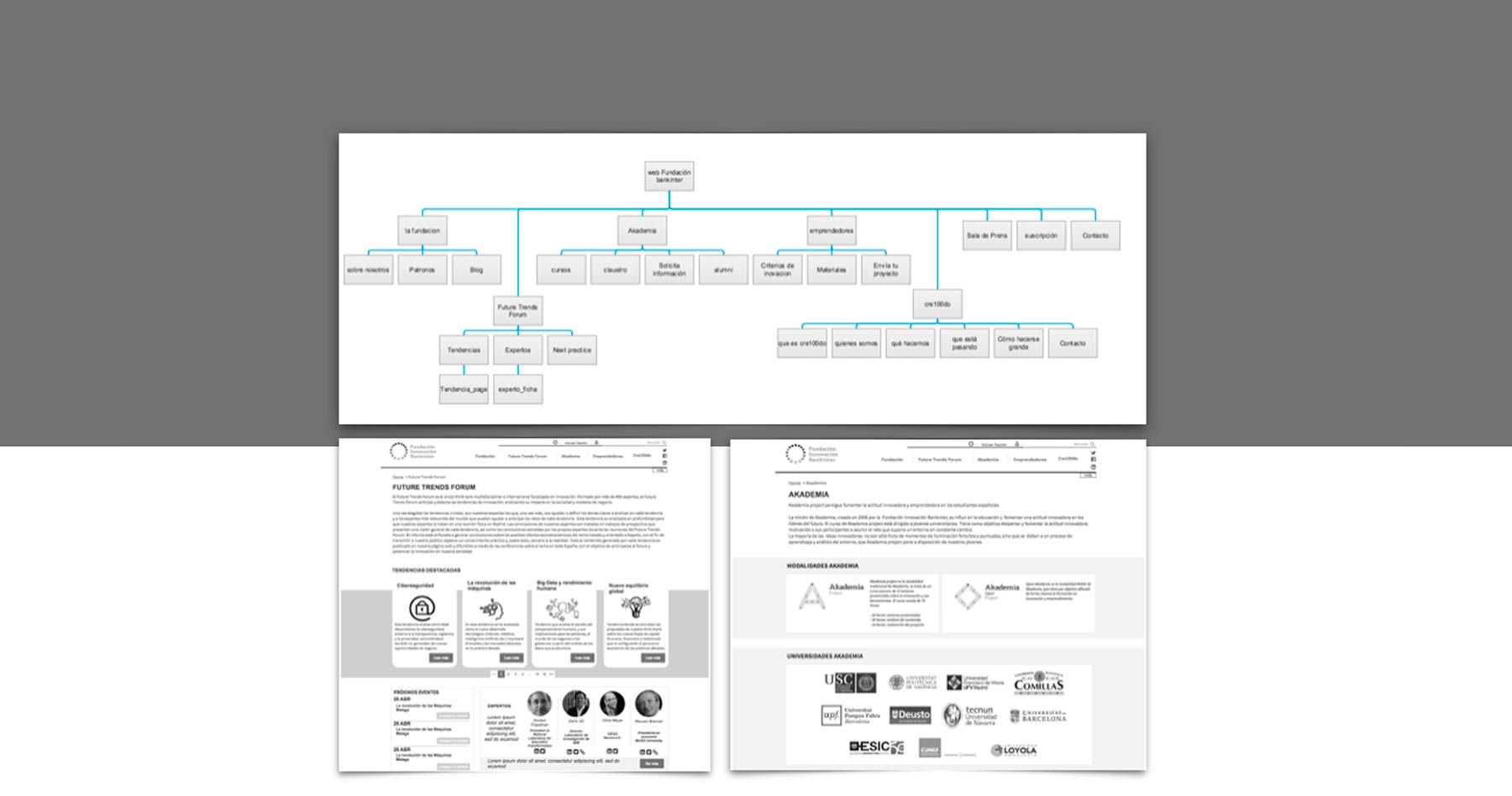 Fundación Innovación Bankinter
UX lead, UX, UI, IxD
The "Fundación Innovación Bankinter" wants to promote the creation to sustainable wealth through innovation and entrepreneurship.
They select experts and future actuality topics to publish the results of the experts opinions. They also organize conferences withs this experts let them explaining their points of view.When I was part of the UX team in Bankinter they asked us to renew their website.
The old one had a old a non-responsive CMS which gave they a lot of problems to create new content or events. Also they wanted to give the website a useful life, a place where the people created stories and add value to the conferences they organize and publish.
To achieve the success of this project I try to do my best, as always and to follow the basic design principles, that in some cases apply to the UX.
I focused the interaction and the visual design in a easy of digest way. Our brain shouldn't have to expend a ton of energy to figure out what the heck it's looking at. With any luck, people will just "get it" without needing a 6-section explanation. Using a wall similar to the facebook one to improve the storytelling of the data this site is using the familiarity principle.
View Website