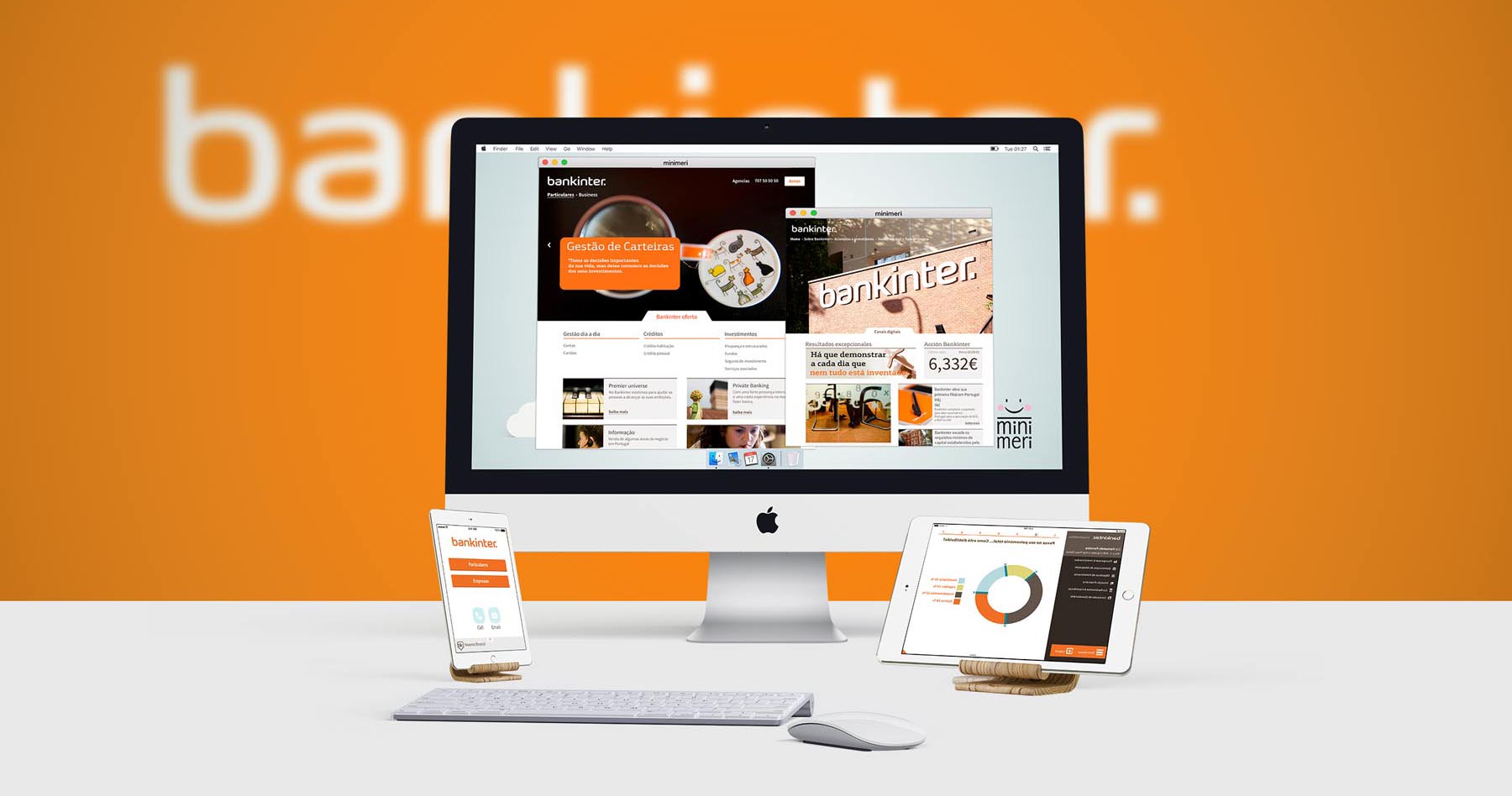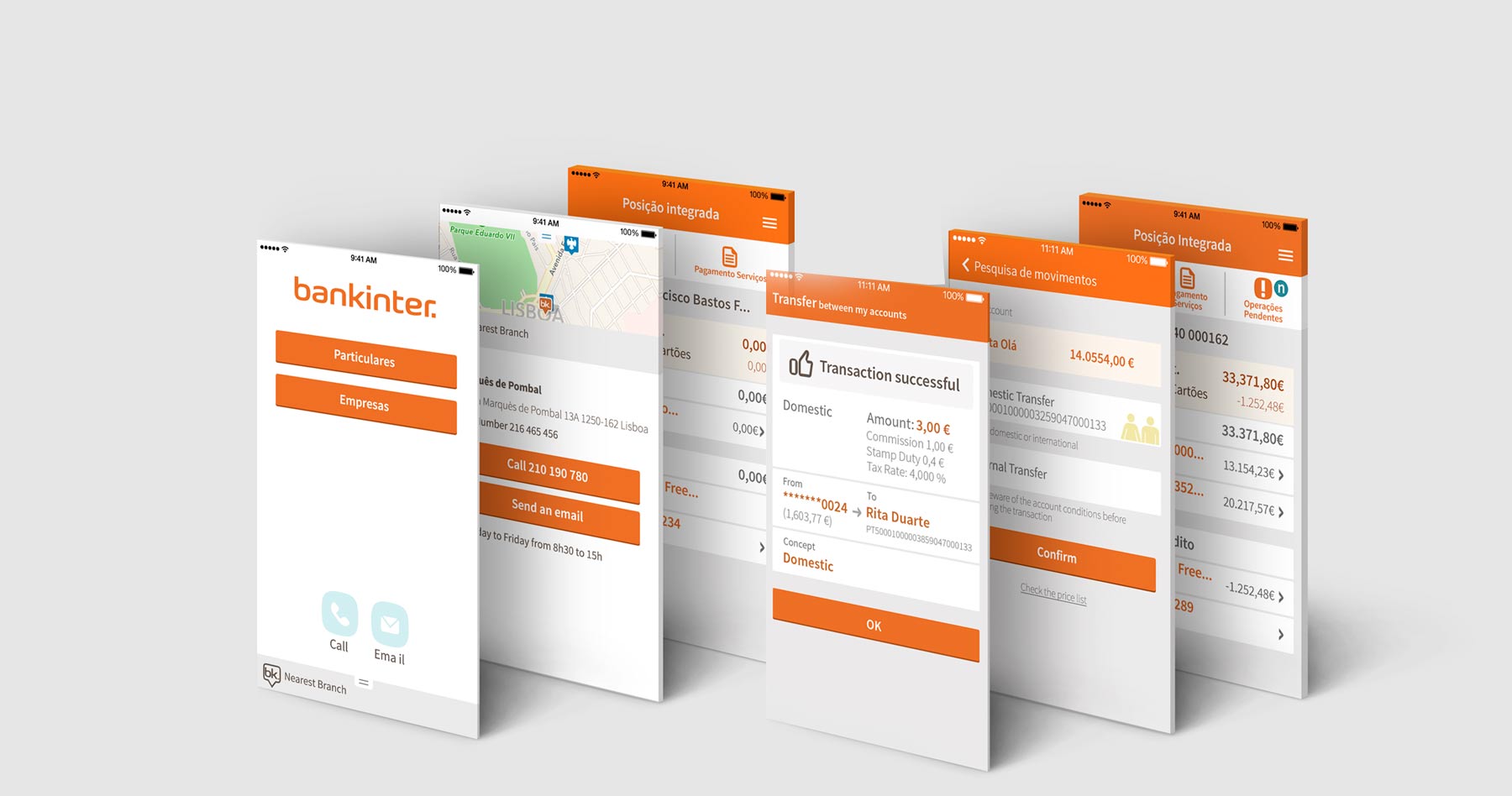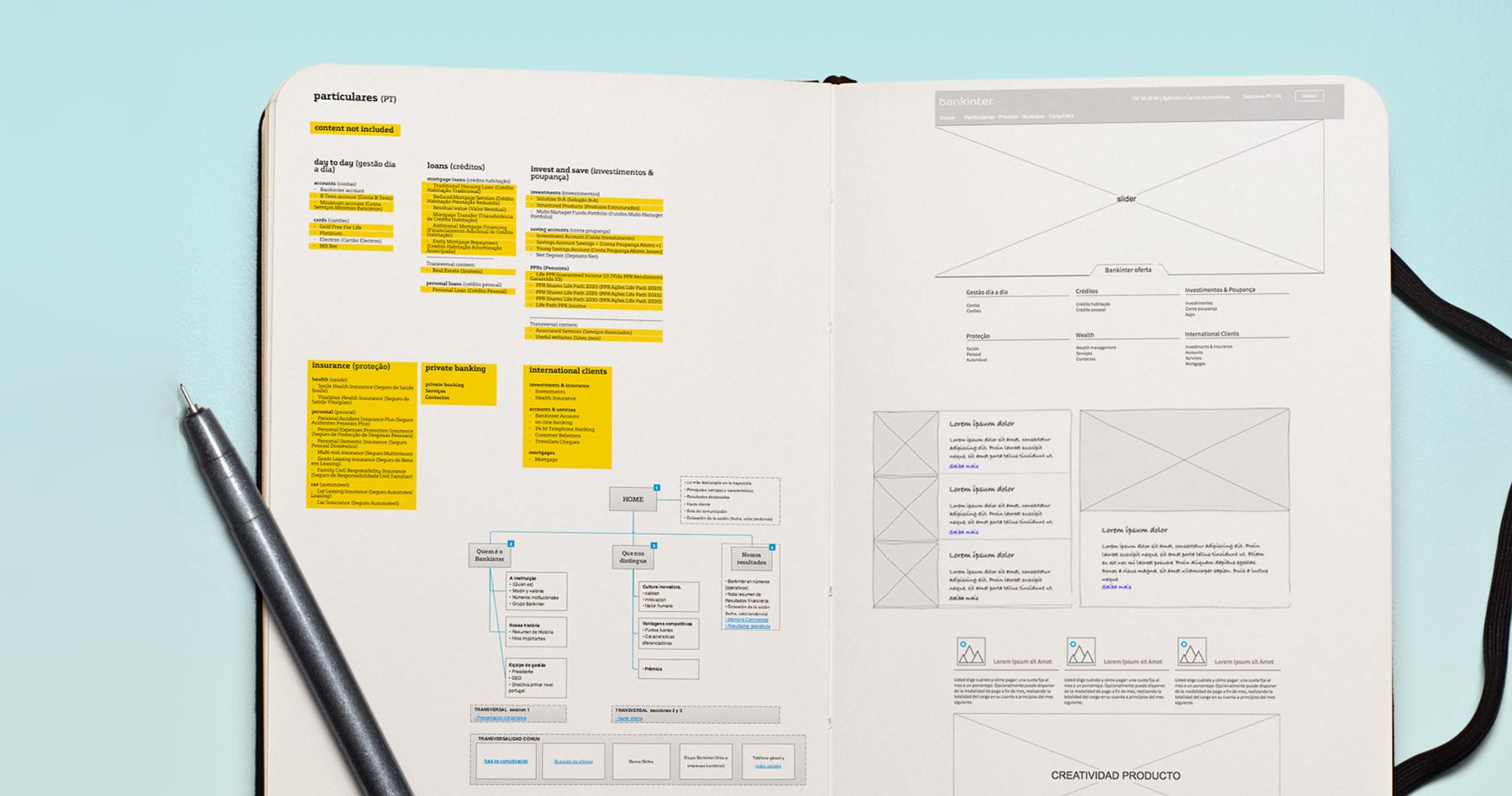 The Bankinter Portugal project
UX lead, UX, UI, IxD
In September of 2015 Bankinter bought Barclays retail banking business in Portugal so from the UX Department in Bankinter, we had to rebrand all the digital content. This means: websites, apps, emails templates... for customers, non customers and employees.
We only had 4 efective months to do all the rebrand, and this was a huge ammount of work.
For the main public site, we needed to rethink all the old information architecture to fit in the Bankinter products and way of arrange the customer segments. But the Produtc teams were still working on the definition of this. Finally we created a design system that allowed us to change things in a very short time.
The apps redesign was really hard since we could not access to it, and Barclays only provided us with a few screenshots. We needed to give to the Barclays dev team the look&fell based on supositions.
Finally the project was released on time, increasing the apply of new accounts in a 25% :)
View Website